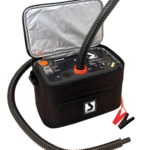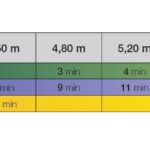 12:Bravo Turbo Max 12V & 24V Electric Pump Max 3.6psi
£280.00
A large capacity 12V or 24V inflator which can inflate a 7M Rib in approx 7 minutes and has a capacity of 1000L/min max pressure is 3.6psi.
12V & 24V versions available
Zodiac equivalent p/n for 12V version Z61387
See Turbo Max Console Kit for permanently installed version
Description
Additional information
Downloads
Description
Bravo Turbo Max is a large capacity 12V & 24V inflator which can inflate a 7M Rib in approx 7 minutes and has a capacity of 1000L/min
Max pressure is 3.6psi.
Pressure can be regulated up to 3.6psi with automatic shut off, equipped with two powerful motors mounted on an aluminium plate to disperse heat.
Supplied in a carry home bag with 3 metre long 12v cables with crocodile clips and 3 metre long inflation tube, can inflate and deflate.
25mm ID Hose
Sizes: 31cm x 19cm x 18cm Weight: 4KG
Zodiac equivalent p/n for 12V version Z61387
See Turbo Max Console Kit for permanently installed version
12V & 24V versions available
See related products below for 5 Metre Hose & Inflate adaptors ( a hose reducer p/n 502240 is required to fit inflate adaptors) etc
For full Information and Data Sheets Please Click Here